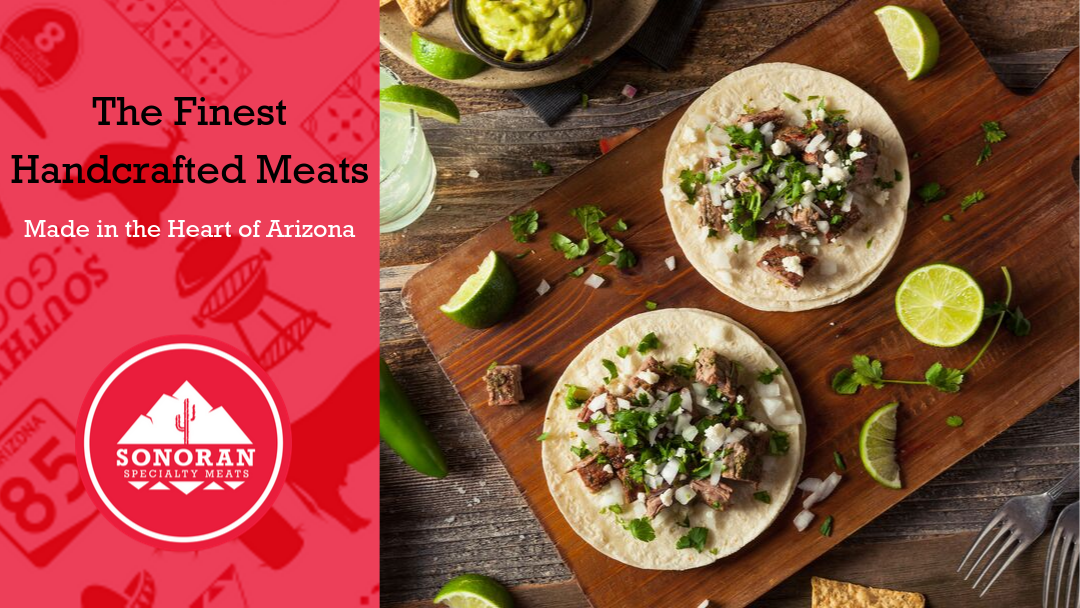 Since 1975 we have been cooking up delicious specialty meats for the Ajo and Yuma, Arizona communities to enjoy.
Our famous Kammann's German Sausages are a 100% Premium Pork recipe that was brought from Germany by the Kammann Family.
These delicious sausages became the star of the rotary clubs International Buffet competition, which started in 1958.
As the event grew, Don Olsen – a long-time Arizona grocer – was handed production of the sausages at his Olsens Marketplace IGA and the recipe has been in the Olsen family ever since.
Today, Sonoran Specialty Meats has expanded our offerings of the finest handcrafted meats to include delicious Southwestern-flavored meats that are enjoyed in the heart of Arizona, including Carne Asada, Pollo Asado and Primo Chorizo.
All of our meats are handcrafted in small batches by our dedicated team and delivered with love to you.
Share this Arizona original with friends and family year-round by picking up these delicious specialties at Olsens Marketplace IGA in Ajo or DB Olsens in Yuma. 
And if you are in Yuma the first weekend in December, stop by Yuma Rotary's Annual Walt Kammann Sausage Fry.