Family Owned & Operated
Since 1992, when Olsens Marketplace IGA first opened, the Olsens family has served the community as hands-on owner operators.
Olsens Marketplace IGA is a full service grocery store, offering fresh produce, a large liquor selection and a dedicated section for Ace Hardware general merchandise, including paint supplies, plumbing, lawn and garden and building supplies.
Five Star Retailers Award 2023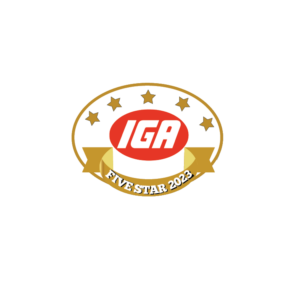 Congratulations to Olsens Marketplace for receiving the Five Star retailers award for 2023! The retailers and teams who receive this award have shown their resilience and independent ingenuity to keep their business running during a year full of labor shortages, supply chain disruptions, and the most significant inflation increase in 40+ years.
2023 Olsens IGA float in Ajo 4th of July Parade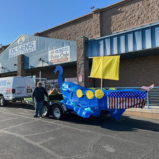 Olsens Marketplace IGA is proud of our entry in the Ajo Chamber of Commerce Fourth of July parade.  Olsens iconic Viking ship saluting those who have died protecting our interests is the creation of employee Cindy Sandoval and son Bucky Sandoval.  It was assembled by the Jones and Sandoval Families and Nick Zahary.
Olsens Patio Cafe
Olsens Patio Cafe offers a wide variety of delicious lunch and dinner offerings, including homemade hamburgers, sandwiches and fried chicken dinners. View our menu.
Deli/Bakery
Our deli and bakery can make your party a hit with our deli/veggie platters, cookie trays, fruit trays and handcrafted birthday cakes.
Meat Department
The meat department offers excellent choices of fresh cut and packaged Black Angus Beef and our Sausage Kitchen creates regionally famous sausage links, including both hot and mild Italian, Bratwurst and German flavors.
We pride ourselves on our friendly service and great prices.  Come in and experience our family-friendly store. We are proud to serve the Ajo community!
Want to join our team?  Download the IGA Job Application and bring it to our store to apply.